If you haven't read the last post, you'll need to before you read this one.  You can read it by clicking here.
Ok, we thought we'd heard the last from Shane's apparent girlfriend, but last night I had the following exchange, from a different number.
xxxxxxx905:
Hey shane this is katie briana's sister!  I need to get her clothes back please quite playing games and text me back!
[I was pleased that katie seemed to use better language than briana]
Me:
Hi katie. As I tried and tried to tell briana last weekend, i'm not shane, i'm craig. I wish I could help you, but i'm really not shane.
xxxxxxx905:
Im sorry but im having hard time believing that because i got your number from someone else!  But if this is infact not shane then im sure you know who he is and have his number and i would really appreciate it f you could give it to me!!
Me: [at this point I sent a multi-media message with this picture attached; granted, not a great picture, but it is of me last night.  The subject line was "i'm really not shane, i'm craig"]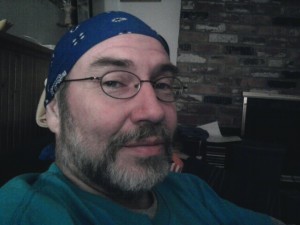 this is me.  i'm 53, I have 6 kids and 6 grandkids, i don't drive a truck, i drive a bmw.  i don't chill at the mall.  sometimes i play guitar, though i'm not much of a singer.  if you call me anytime, from any number, i'll answer it "this is craig" because that is my name.
I haven't heard back from either Katie or Briana.  I probably should have told them that I've had the number for about 12 years now, and I'm wishing I had told them that I don't know Shane either; perhaps I'll have a chance to later.