Last weekend I rode the Red-Bell Century ride, 105 miles from Redmond to Bellingham. It was a great ride, and I should probably write a blog post about it; but I haven't yet and I don't have any pictures and I'm lazy….so maybe I'll get around to it sometime. But today I wanted to write about the two rides I did this weekend.
The first became interesting when I elected to continue north instead of taking my regular route to the east. I was continuing north from Lynden and it didn't take long before I found myself on this road: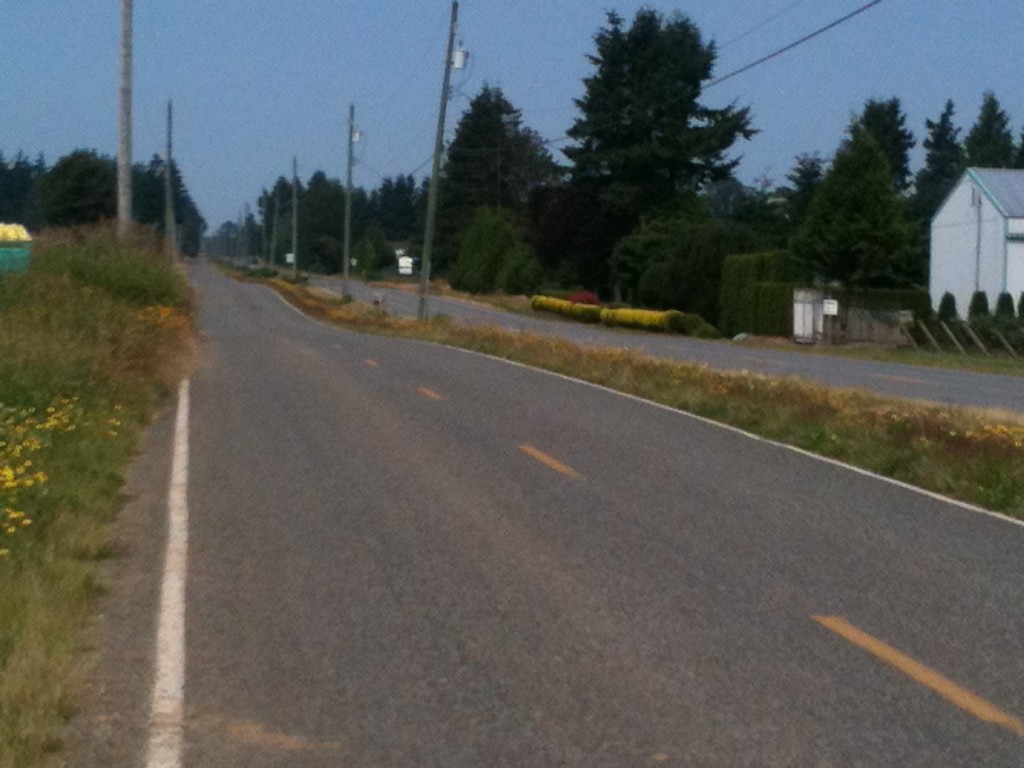 This road is interesting because it actually looks and feels like a divided highway – that strip down the middle separates two two-lane roads. However, both roads are completely independent of each other; both have one lane that goes each direction. The kicker is that the one I was on is in the United States and the one on the other side of that small ditch in the middle is in Canada. Yes, the small ditch is the border. I was tempted just to step across to see if there was a reaction from somewhere, but near the top of those poles you can see what I have to assume are cameras; that was enough to keep me on my side of the ditch.
Then this morning, while riding through Paradise Valley, I saw this sign:

Now that's my kind of place! In a small building tucked just off WA 542, surrounded by trees, was a "Beer Shrine." But wait! Not only a beer shrine, but also a brewery and pizzeria. Of course you would think that would be enough, but they didn't stop, adding a beer museum! And how can you not think "icing on the cake" when you notice that it's also a wedding chapel! Ingenious!